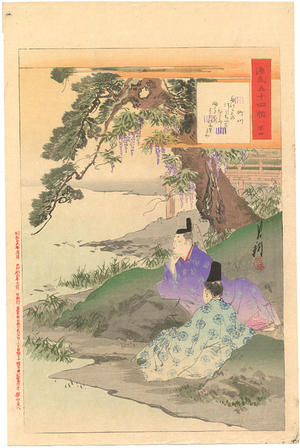 ( Artist: Ogata Gekko; chapter 44 Tale of Genji:
Courtiers under a Pine tree; Japanese Art Open
Database)
A pine's thousand years
is longer than a man's life
and resolution
will fluctuate over time.
He reached for her hand.
She knew what that foreshadowed.
Could he be deterred?
Composure is challenging.
Would things work out in the end?
Waiting is so hard.
Enlightenment may be found —
and transformation.
But does self-loathing turn men
into eventual saints?