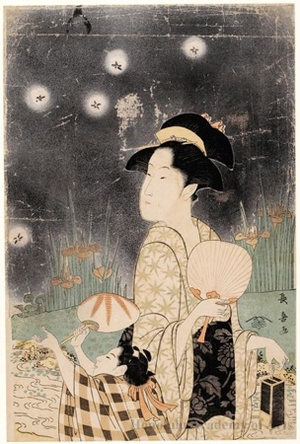 (Honolulu Museum of Art. Fireflies by
Eishosai Choki, c 1793)
She had to pretend
she was unaware of things:
to evade the one;
she admitted another.
The prince brought jars of fireflies
and released them round her face.
She raised a coy fan
and her profile was charming.
A brief glimpse of radiance
was mesmerising,
re-kindling his heart's bright flame.
He showed great restraint.
On The Day of the Iris,
he knew love was taking root.