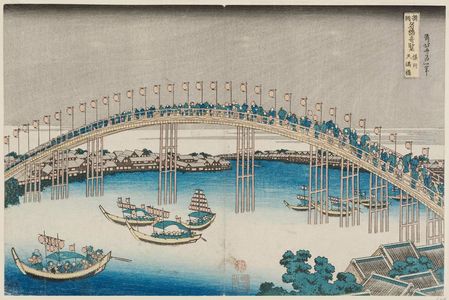 Crowded Tenman Bridge
is a vantage point for those
who like to watch boats.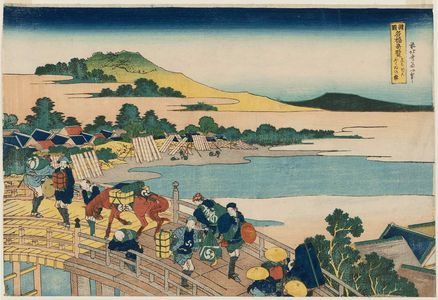 Fukui Bridge:
when you carry loads, it's steep;
better going down.
Sure-footed travellers
on the suspension bridge sigh,
traversing the arch.
The Cloud-Hanging Bridge
of Mount Gyada
is pure fantasy.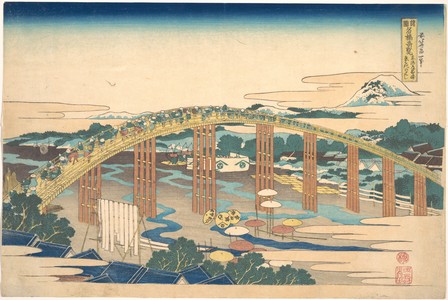 Underneath arches
at Yahagi Bridge, archers
aim for a bulls-eye.
Togetsu-kyo:
the bridge draws crowds who,
once blessed, don't look back.
(image by Pastaitaken)
The Kintai Bridge spans:
trajectories of crickets,
actualised in wood.
Yatsuhashi Bridge
zig-zags crazily across
the reeds, on high stilts.
Sano's pontoon bridge
operates in ice, though
slippery underfoot.